Hello Pansypatchers!
Thanks to or brilliant friends and volunteers for all the help today bringing more fabulous colour to the patch!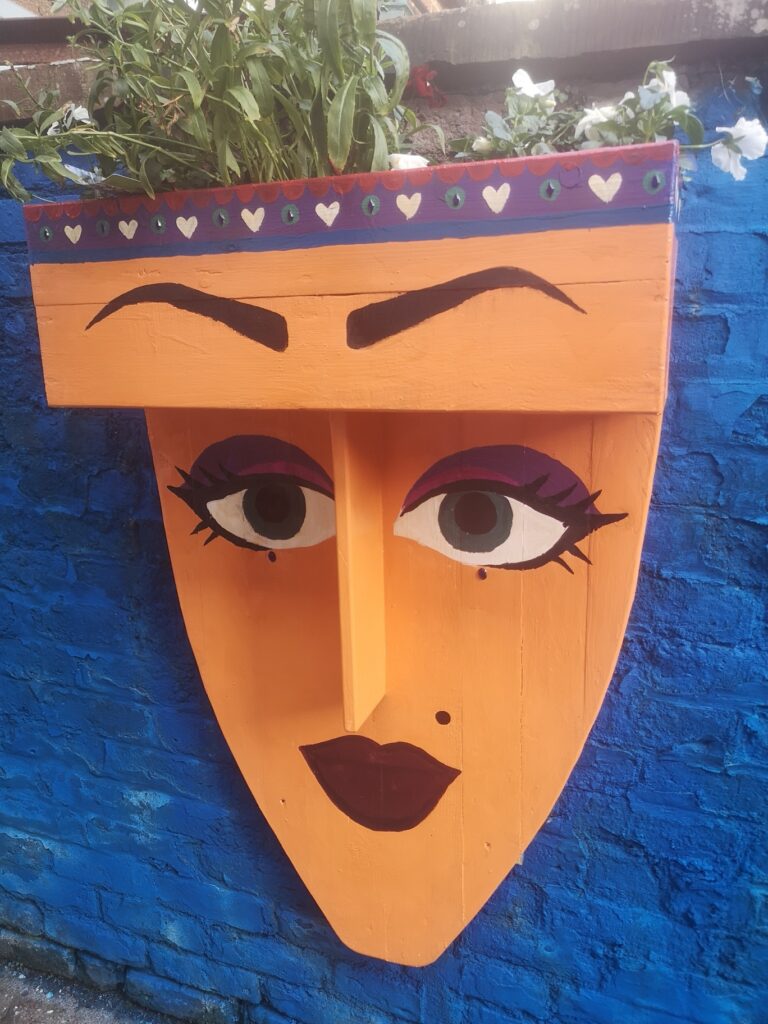 We are happy to say the plants are all thriving and are growing into a jungle since we planted them just a few months ago.
We painted the wall a wonderful blue, added a CD cloud and started building our wonky rainbow.
Queen Johnny god a few more jewels on her crown and Ophelia Bush was given a gorgeous new headband!
We painted away until the sun went in then came in to have cream cakes and plan more PRIDE events!…watch this space!
Come along next Thursday and say hello! Its a friendly bunch of all ages at the moment, come and paint, plant so just drink tea!