August 14, 2020
Our Projects
and Activities
We run regular weekly drop in social sessions, as a way to access our other projects and activities.
Special events, trips and workshops are planned throughout the year. It's up to you what we do!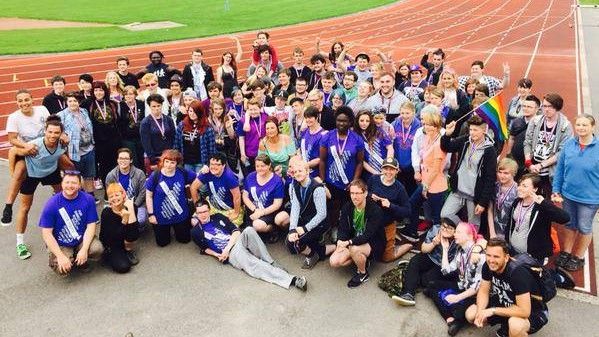 2020 Projects
Due to the coronavirus pandemic, many of our usual services have been disrupted. We are however developing new COVID Safe in-person and online projects, so that we can continue to engage and support our service users. For more information check our new PiNC Blogs section of this website or find us on social media.
2019 Projects
What we do during drop-in sessions is up to you, join in with existing activities, help plan new ones you're interested in or you can just socialise, have some snacks and borrow the WiFi. Current activities include:
M. A. D. Rehearsals - Thursdays & Wednesdays
Art & Film Activities - Wednesdays
LGBT History Sharing - Tuesdays 2-5pm & Wednesdays 2-7pm
This is Me - Exploring gender and sexuality (a referral project for organisations and individuals)
These projects are funded by: Children in Need, Health Able and Frances C Scott Trust
Contact us for more information, check Facebook for up-to-date details or drop-in and have a chat to find out how you could get involved, in a way which suits you best.
Regular Activities
As well as our main social drop in sessions and this year's big projects; we also organise various activities throughout the year, to incorporate into them; as well as to promote our wider goals or just for fun! What these will be depends on you, but we often offer things like:
Residential trips away
University & college student-led projects
Sports, games and outdoor pursuits
Attending LGBT+ related events
Vocational training courses
Hate crime / bullying prevention campaigns
Arts and crafts activities
Cinema nights, exhibitions and performances
Volunteering opportunities
Socialising with LGBT youth groups from other areas
Charitable fundraising
Cumbria Pride event participation (PiNC operates the youth area)
Outreach & Cumbria community initiatives
Involvement in consultations on LGBT+ and youth issues
Past Projects
We've been going a long time and we've accomplished a great deal. Some of our more recent endeavours have included: Peer Mentoring Programme, Pride Youth Games, ComiCon, Cumbria Pride Dancers, Music Action Dance, LGBThq Anti-Bulling Campaign, Hate Crime Awareness Campaign, LGBT History Exhibition, Sexhual Health Awareness Exhibition, Silloth Pride Outreach, Dumfries Pride Outreach, Manchester Pride Outreach and more.