January 31, 2019
Join, Volunteer
or Donate
Find out how you can get involved or support our work.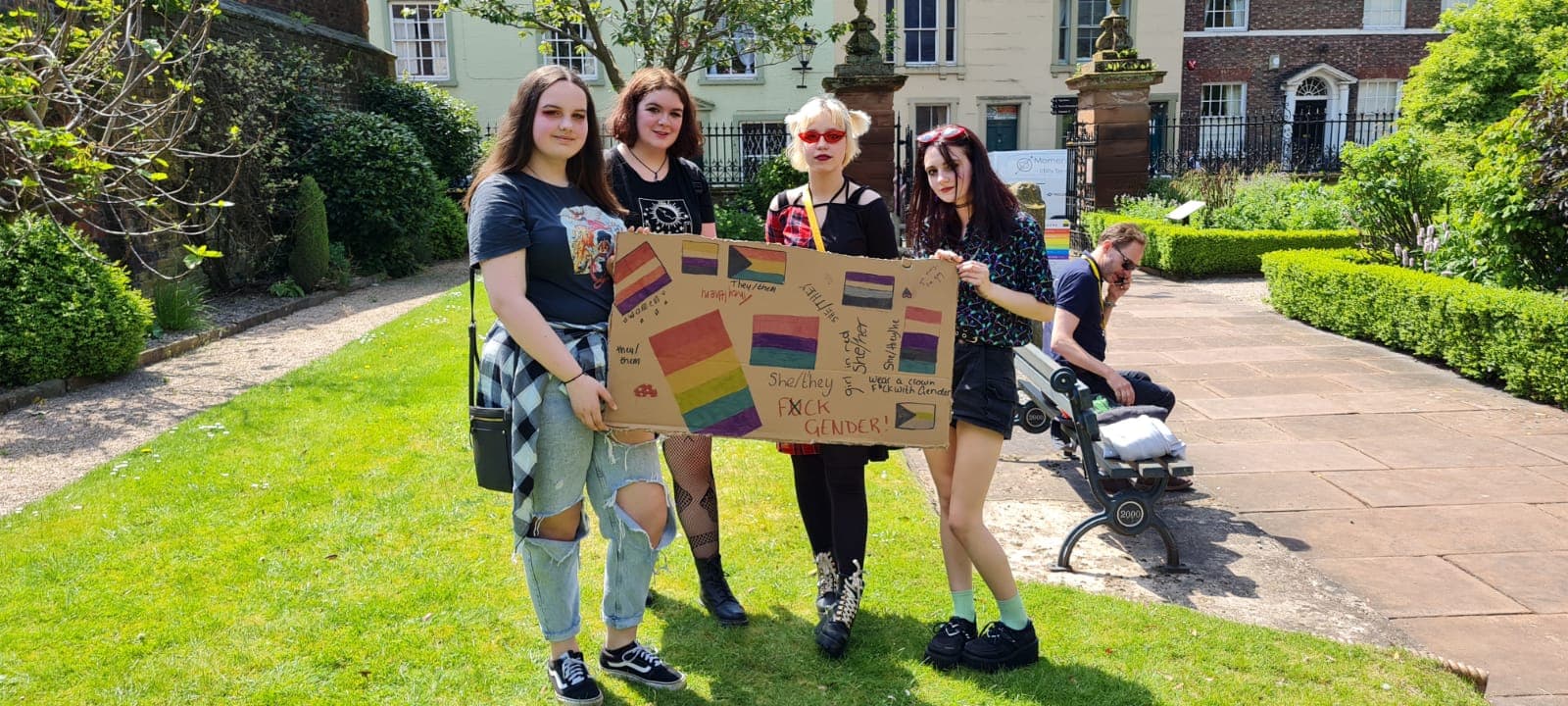 Join as a Youth Member
You can attend PiNC as a youth group member, if you are aged between 13 and 25 years. You do not need to be 'out' or even identify as LGBT to attend our group, all are welcome!
Before attending the drop in group sessions and workshops, you might find it helpful to meet with one of our project workers first; so that you can:
Find out about the activities we're currently running
Have someone at the group who you already know
Get answers to any questions or concerns you might have
Help reduce the chance of 'outing' yourself accidentally
We try to keep things relaxed, fun and gently encourage your involvement. If you'd like to meet privately with one of our members of staff before coming to our group, simply phone Pam on 07971 253 241, you can also contact us on Facebook Messenger or send an SMS text message.
Volunteering
We welcome enquiries from anyone aged 18 or over, who'd like to donate their time to support our work. There are always loads of jobs to be done, from cleaner to trustee and everyone's contribution invaluable to us.
The best way to find out more, is to write to us, providing a little information about yourself, your background, skills and the kind of volunteering position which might interest you.
We'll undoubtedly try to embrace every offer we receive, but any position involving 1 on 1 work with under 18s is subject to a clear DBS (criminal records) check.
Donate or Sponsor
We accept donations from the public by cash, cheque or bank transfer; we don't currently have a way to donate online, but we're working on it.
Offers of sponsorship are also welcome. Please contact us for more information.